Express Scripts Holding Co. and other pharmacy-benefit managers make money by negotiating drug prices on behalf of health-plan providers.
The list prices that pharmaceutical companies set for their drugs diverge wildly from their real cost, and PBMs widen and feast on the gap, which helps make them some of the principal beneficiaries of America's byzantine pricing system.
Express Scripts announced a drastic departure from business as usual: a new drug list for clients that favors drugs with lower sticker prices over those that provide huge secret discounts.
While unlikely to replace the current system any time soon, it's a substantial shift for a major PBM, and an acknowledgment of tough political and business realities that could boost a nascent and positive trend in drug prices.
Off-Peak
Express Scripts saw its value decline with increased scrutiny of its role in the drug pricing problem.
One of the main services PBMs provide are so-called drug formularies, or tiered lists of medicines, where drugs deemed "preferred" are much cheaper than those that are "excluded."
Preferred status on a major formulary can add millions in sales volume, and drugmakers offer huge rebates in order to secure it.
The growing scale of PBMs – Express Scripts's annual revenue has increased by $80 billion in the past decade – has contributed to an explosion in the size of rebates and the so-called gross-to-net gap between list prices and the amount that's actually paid.
Critics contend that PBMs reap excessive profits from this arrangement, and that companies like Express Scripts have created an incentive for drugmakers to hike prices to offer higher rebates.
This, in turn, has prompted regulatory scrutiny, in the form of a planned Trump administration rule.
The firm's new formulary upends the status quo by creating a path to preferred status for drugs that have lower list prices.
The strategy was enabled by drugmakers Gilead Sciences Inc. and Amgen Inc., which recently announced that they would make their pricey Hepatitis C and cholesterol medicines available at a substantially reduced list price as they try to boost sales volume in tough markets.
That new price is in line with what the drugs previously cost after rebates, so the overall cost to the system may not change much.
But this is big news for people on high deductible plans as well as Medicare beneficiaries, who often have out-of-pocket expenses that are based on the full list price.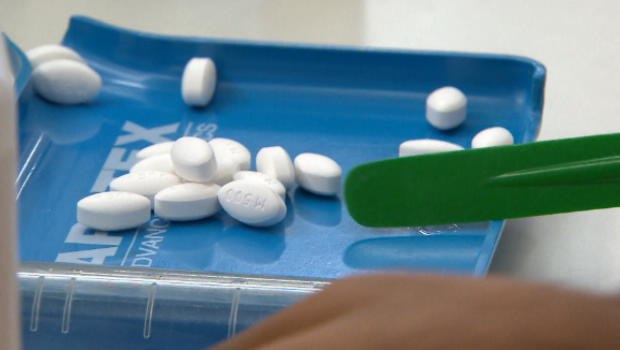 This formulary option likely won't be broadly popular to start. List-price competition is very much still the exception, and the rebate system is firmly entrenched.
Many health-plan sponsors actually like the status quo, as the rebates result in a big pile of money that they can use flexibly.
But it's still a smart move for Express Scripts.
Other drugmakers will likely follow Amgen and Gilead into a dual-class drug pricing structure if the two firms manage to boost sales volume 1 ; the new formulary from Express Scripts will make that shift easier.
And if the U.S. government follows through on its plans to regulate rebates, this sort of pricing structure will likely become even more appealing.
This isn't a panacea for high drug prices. But any step toward correcting a major health-care distortion that has a real human cost is a good one.
Source: Bloomberg